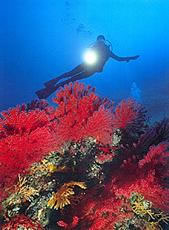 We will never guide somebody without a recognized dive qualification, and we will accompany only to the limit of the dive qualification. Our diving centre is situated inside the Fiera di Genoa's harbor, which is easy to reach and where you can find ample parking, we have all comforts such as hot showers, changing room, nitrox for free).
For diving schools we have a diving point from the shore, a diving point with a little wreck with max depth of 14 meters, and our two classrooms where you can finish your theory lessons.
We have special deals with the HOTEL BRISTOL**** and with the MINI HOTEL**, and we can offer you bed and breakfast at very special prices. Even if you not a diver, Genoa is a city full of history and of things to see and to do, like for example museums to visit and the Cetaceans' Sanctuary of the ligurian sea.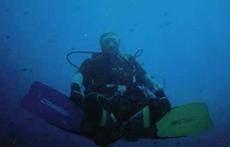 We can also offer PADI materials at discounted prices.
Have a look at the Activities and News pages for the latest offers, joint ventures and news!
Call or send an email for further information, and came to dive with us!!
...and, if all those dives are not enough for you go and visit our friends of the Diving Ocean in Marsa Alam on the Red Sea. We always organize holidays in this spot at competitive prices!